Business association demands Castellon airport 'opens soon'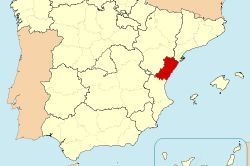 Local businesses yesterday called on the Regional Minister for Tourism, Lola Johnson, to make a viable plan know to the public and make Castellon airport operational as soon as possible.
Lola Johnson has met with a number of business groups representing the tourist sector to hear their concerns and proposals to make the province a more attractive destination for foreign visitors.
With this in mind the Minister met yesterday with Agretur - the tourism indutry association of Peniscola - where the Vice President of the association and CEO of the ZT Hotels Group, Javier Gallego, explained that without the airport opening soon a number of Hotels and other local businesses will be forced to close, causing irrepairable damage to the local economy.
Gallego reminded the Minister that a number of regional airports in France are partly controlled by the Chamber of Commerce or other local Business Associations.