EU research shows potential water shortage in Spain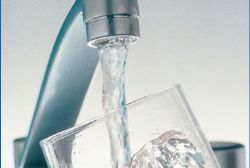 Bloomberg have reported today how recent research suggests that large areas of Spain and Eastern Europe lack water, with less than 200 millimeters of fresh water available each year, with demand being between three to 10 times higher.
The study undertaken by the EU' joint research centre (JRC) found that the availability if fresh water in Europe ranges from 10 millimeters a year to more than 500 millimeters, according to research based on 21 years of meteorological data published earlier today.
In the last century worldwide water consumption has risen sixfold - more than double the rate of population growth, according to the JRC, with global warming expected to account for about 20% of an increase in water scarcity before the end of the current century.
"The equitable provision of adequate water resources for agriculture, industry and human consumption poses one of the greatest challenges of the 21st century," the JRC wrote. "Before future challenges can be addressed, a thorough analysis of current water resources is needed."
Africa has large areas with less than 200 millimeters of fresh water available per year, while areas in Morocco, equatorial Africa, southwest Ethiopia, eastern South Africa and Madagascar have more, the research showed.
As this Youtube clip shot in November 2011 shows, many areas of Spain receive adequate levels of rainfall during the year, However, the fact that it has a tendency to fall in relatively short periods of time means that there is often insufficient infrastructure in place to contain supplies for the coming year.