Spain considers ending corporate tax breaks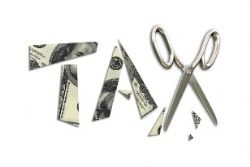 Earlier this week the Minister for Finance and the Economy, Cristobal Montoro, said how the government would limit the tax breaks offered to larger companies.This would apply particularly to consolidated groups who potentially halve their tax bill through such bonuses. In 2010, the last year for which data is available, the tax payable on the income tax from around 3'000 such companies amounted to €12.146 million, which was reduced to €6,100 million after such tax breaks were taken into account.
In therory the tax is 25% for small and medium-sized companies, and 30% large companies. However, in most cases after the various tax breaks have been applied, the smaller companies end up paying more taxes than the larger ones.
For example, a company with an income of up to €50,000 is taxed at an effective rate of 22.9%, while a consolidated group, with revenues in excess of 1,000 million, is taxed at just 15%.
Unnamed sources at the tax office report that multi-national companies are taxed at even lower rates.
Before the onset of the economic crisis in 2007, the State collected €44.823 million in corporate income taxes, which has fallen to €16.611 million - representing a slump of 62% in just 4 years.