Spain to introduce 17pct hike in electricity bills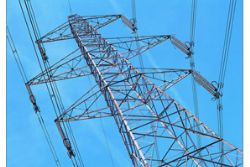 Spanish electricity providers will increase their prices by 17% in order to comply with a ruling made by the Supreme Court.
Iberdrola and Endesa made the request earlier this year, following the revealtion by the Ministry of Industry of the full extend of the country's energy deficit. The Supreme Court ruled that the Ministry must approve a report made by the National Energy Commission (CNE), and meet the €904 Million shortfall not covered by the tariff increase.
According to unnamed sources close to the matter, a team of technicians from the Ministry of Energy and state attorneys are studying the Supreme court ruling to discuss its contents with a view to resolving the issue.
This increase comes at the worst time for the Departmental Minister, Jose Manuel Soria, who was already preparing a moderate rise for the second quarter of this year. Although the court ruling does not make it clear when the increases will be effective from, or when the Government must meet the deficit, a provisional date of April 1st has been suggested.