Unicaja wants state funds to aid merger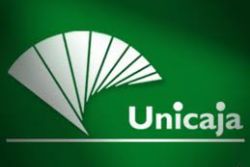 Spanish savings bank Unicaja has asked the central bank for public funds to support its merger with Caja Espana-Duero, sources familiar with the matter said on Wednesday.
Unicaja has asked for at least €1 billion of help in order to take on Caja Espana-Duero's real estate exposure and go ahead with the merger, El Pais reported. Unicaja and the Bank of Spain declined comment.
"Unicaja has made a proposal to the Bank of Spain to receive public funds but nothing has been decided, it's just a proposal," one of the sources said.
Spanish banks are undergoing a wave of consolidation which will likely cut their number to 10 from 40, after the government made them write down losses on real estate investments that went bad in a property bust which left billions of bad assets on banks' balance sheets. Unicaja wants to use the public funds to set up a "bad bank" in which to park Caja Espana-Duero's non-performing loans and foreclosed property, El Pais reported. Caja Espana-Duero has around 8 billion euros of real estate assets.
Spanish banks have to fill a capital hole of €52 billion related to losses on property investments under the new government demands. Caja Espana-Duero, with assets of around €45 billion, accounts for €1.1 billion of this.
Any use of public funds to smooth the merger would have to be approved by the European Commission to ensure it did not constitute state aid, the sources said.