Generalitat approves Catalan 'Tourist Tax'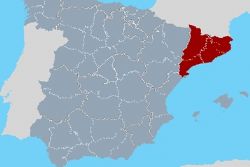 The Catalan regional parliament yesterday approved contraversial measuresto implement a "Tourism Tax" which will see a surcharge of between €1.0 to €3.0 levied per person per night when staying in a Hotel, depending on the star rating of the accomodation.
The Tax will also be applied to passengers on cruise liners stopping in Barcelona.
It is estimated that this move, which is expected to take effect on November 1st, could generate and additional €1.6 billion in revenues during 2012 alone.
Critics have questioned the logic behind the implementation of such a tax. The Generalitat is subsidising a number of airlines to bring visitors to region's airports - recently signing an agreement with Ryanair to pay €40 Million over 5 years to fly an agreed number of visitors to Barcelona, Reus and Girona airports. However, despite paying to subsidise cheap flights, the region is then applying a tax for any tourist that should decide to visit the region. Would it not be cheaper, quicker and easier simply not to pay such a subsidy and not to apply such a tax ?