Rajoy announces closure of 27 public companies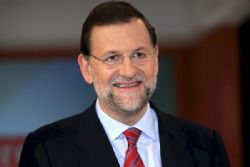 The Cabinet has agreed the removal of 27 of the 142 state-owned public companies in a bid to increase effciency and reduce overheads. Amongst the entities set to disappear are the Office for Public Rental (reporting to the Ministry of Development) which was created by the previous PSOE administration in 2005 to promote rental housing, as wiil Marine Towing Companies, Aerospace Engineering and Services and the public company created just last year specifically to manage the privatisation of the state lottery, which never went ahead anyway.
In the short term the measure will affect over 50 companies, in addition to streamlining 14 companies and cutting 27 altogether. The Government will also sell their minority shareholding in a further 35 companies, such as Red Electrica, Enagas or Hispasat, among others.
The Treasury pointed out that the measures taken were intended to increase efficiency and not to gain revenue and as such the possible privatisation of the State Lottery and the AENA airport network would remain unchanged.
The Deputy Prime Minister, Soraya Saenz de Santamaria, recently revealled how public spending by such companies had reached €60,000 million euros, tripling over the course of the last three years.