Changes to Spain's Timeshare Law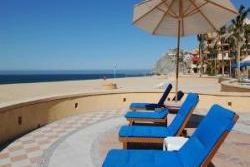 The Government of Spain has approved a European Timeshare Directive, which will take effect as of next week.
The 'Ley de Contratos de aprovechamiento por turno de bienes de uso turístico, de adquisición de productos vacacionales de larga duración, de reventa y de intercambio', will supercede al previous laws and all companies selling timeshares in Spain will be required to comply with the new regulations.
The changes to the law now ensure that the following criteria are met :
• A 14-day cooling off period
• An absolute ban on deposits
• Contracts of more than 1 year are within the legislation (previously it was 3 years)
• The contract must be provided in the language of the purchaser as long as it is a language of the EU
• Detailed information of the product must be provided, again in the language of the purchaser.
There is, however, the possibility to make further ammendments to the Directive legislation – for instance the UK included a number of new criminal offences – and in Spain there are a number of additions :
• Spain has repeated the provisions of the earlier law of 42/98 in respect of how a timeshare project can be structured, however, it is no longer the only format that can be used.
• The required pre-contractual information may be published on the company's own website or on the website of its trade body.
• Trade bodies will promote their codes of conduct and provide relevant information, on request, to members of the public.
The law has been welcomed by both consumer groups and industry represntatives as a postive step towards clearing up much of the confusion that surrounds the issue of timeshare purchase.