Valencia teachers lose 1 Month's Holiday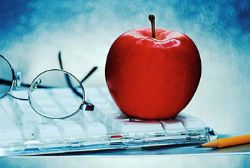 The Regional Government of Valencia cut the holiday period for teachers in public schools.
As from next year teachers will only be permitted to take the 1st to 31st of August as holiday, whereas previously they also had July as a month free from work.
Yesterday the regional department of education issued a statement detailing how the schol year will be increased to allow greater flexibility of classes with regards to family and work commitments, with afternoon classes being held in June and September, when children in infant and primary schools in the region are generally closed.
The major unions have criticised the measure as being 'Populist'.