Spanish banks weigh up industrial stake sales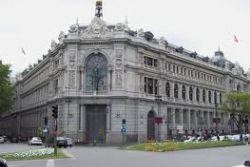 Desperate for cash to bolster their ailing balance sheets, Spanish banks are eyeing their expensively acquired industrial shareholdings as possible sources of funds, and a small disposal last week by Bankia SA is just a taste of things to come.
Stakes in companies ranging from smaller local businesses to industrial leaders such as energy group Repsol YPF SA are likely to come under the hammer, giving outside investors an unprecedented opportunity to garner exposure to equities in the euro zone's fourth-largest economy.
While holdings with the potential for capital gains are likely to go first, even loss-makers may be up for grabs given that Basel III rules, due to come into effect in 2013, will penalize bank investments considered risky.
Spanish banks, suffering from the bursting of a property bubble, also have to meet government demands for 50 billion euros in capital across the sector to compensate for foreclosed properties and bad loans to housebuilders.
"Sooner or later the banks will have to sell all of these holdings. They don't have a choice," said Nuria Alvarez, analyst at Madrid brokerage Renta4.
Traditionally, Spain's savings banks - established centuries ago to help farmers in times of poor harvests - had strong regional identities and often bought stakes in the local industrial companies they funded.
Politicians appointed the savings banks' board members and sat on the boards themselves, often indirectly managing the banks' industrial portfolios.
"These stakes should have been sold a long time ago. The problem is that they were, and in many cases still are, managed by pseudo-banker politicians, the perfect recipe for disaster," said Flemming Barton, analyst at CM Capital Markets in Madrid.
The investments expanded during Spain's decade-long property bubble and now significant chunks of companies including blue chips such as Repsol and London-listed airline operator IAG are in the hands of banks.
BABY STEPS
Spain is forcing banks to undergo another round of mergers, reducing the number of lenders to around 10 from more than 40 before the economic crisis, and focus on traditional banking tasks.
Following a first wave of mergers, Spain's new savings bank groups have stakes in 11 companies in the blue chip IBEX 35 index in addition to stakes in a range of small- and mid-caps.
Bankia, the country's fourth-biggest bank by market value and one of the most exposed to real estate, has been the most aggressive seller of industrial stakes so far and may continue disposals as it faces government pressure to merge with another bank.
Last week, it placed its stake in stock market operator BME , booking an 8 million euro capital gain. This followed the sale of property assessor Tinsa in January for a 5 million euro gain.
Next on the block could be Bankia's 12% of IAG, which owns airlines Iberia and British Airways, and its 15.8% in hotels group NH Hoteles, analysts said.
Other stakes that could be on the block are those held by the state-backed bank restructuring fund FROB following its purchase of a controlling stake in NovaCaixaGalicia: small caps Elecnor, GAM, Quabit and Tecnocom .
Possibly the last to go will be big dividend generators like Repsol, gas grid operator Enagas, insurer Mapfre and IT firm Indra, as well as stakes in property companies that banks took in exchange for debt, such as BFA-Bankia's nearly 20% in Metrovacesa.
Such disposals may eventually make a sizeable contribution to rebuilding the sector's finances.
"A little here and a little there eventually adds up," Alvarez of Renta4 said.