'Cheaper to fly Madrid-New York than to Canaries'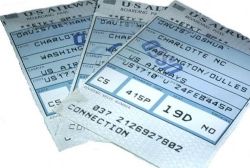 The President of ASHOTEL, the Hoteliers and Tourism association of Tenerife, La Palma, La Gomera and El Hierro, has warned of the falling numbers of tourists visiting the Canary Islands.
Following on from a record year in 2011, when over 10 Million holidaymakers visited the Islands, Jorge Marichal warned that with political normality returning to many of the North African countries affected by the Arab Spring, many tourists were returning to what was commonly seen as a cheaper alternative to the Canary Islands.
Equally so, the collpase of the troubled airline Spanair earlier this year has seen airfares pushed higher still as flights are now at a premium.
Marichal also complained that the price of tickets between mainland Spain and the Canary Islands were expensive compared to other destinations further afield.
The President specifically cited connections from the Islands to the capital. By way of an example he spoke of a business trip he had just booked between Tenerife and Madrid for the 30th March to April 6th, costing 1,124.20 euros. This was the cost for a return ticket, allowing changes to be made to the booking without penalty.
The cheapest flight available for these dates without the booking flexibility was still 716, 96 euros.
Vueling offered the cheapest flights to mainland Spain at 374.98 euros return, however this only linked to Barcelona and not Madrid.
Ryanair's return connection to Madrid came in at 262.38 euros (minus fees, taxes, luggage & charges, which could easily end up more than doubling the final cost, depending on the criteria).
Marichal lamented that he could have booked flights for the same dates to New York at 770.22 euros, Buenos Aires (Argentina) at 809.02 euros and Caracas (Venezuela), 820.14 Euros. Flights to New York the previous week were even cheaper, at 530.67 euros.
He called upon Iberia Express, who launch their 'low cost' airline next week, to offer affordable connections between the Canary Islands and the Capital.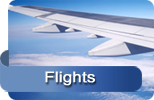 Tumbit Flights
Regardless of where you live or your reasons for visiting Spain, the whole process of searching for the cheapest and most convenient flights for you and your family can be time consuming. That's why here at Tumbit we have partnered with Cheapflights, who search through hundreds of available flights every day to find the best deals for you.