Spain banks' bad loans data hits highest since Aug. 1994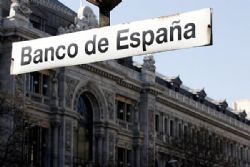 Spanish banks' bad loans rose to 7.9% of their outstanding portfolios in January, up from 7.61%, and the highest since August 1994, Bank of Spain data showed on Tuesday.
Loans that fell into arrears increased by 4.2 billion euros to 140 billion euros in January.
Outstanding debt have continued to climb as the country slides back into recession and the economy is held back by the highest unemployment rate in the European Union.