Movistar to sell second-hand mobiles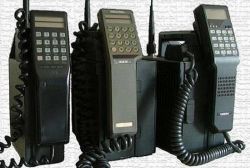 Following on from yesterday's news that Movistar look likely to be voted Spain's worst company for a third consecutive year, it has now been revealled that the mobile communications division of Telefonica are trying to entice new clients by offering second-hand high specification phones at hugely discounted prices.
Such phones are expected to become available with many exisiting clients taking advantage of discounts to upgrade their handset to a newer model.
Movistar reports that the phones come with a full guarantee, and will have been checked for any faults or damage. The idea is to extend the offer to a range of smartphones, but will initially only apply to the Samsung Galaxy SIII, which will be on sale at 319 euros - 40% cheaper than the retail price for a new model.
A lot to spend on a mobile phone maybe, but the predecessor of the Samsung Galaxy S3 (Imaginatively called the Samsung Galaxy S2) won the 'Best Device' award at the Mobile World Congress last year, and the updated version is widely tipped to be one of the highest-specification phones on the market. No release date has been given by Samung as yet.
Movistar hopes to begin acquiring secondhand cellphones by offering customers up to 245 euros in exchange for a deal to purchase a new phone. Phones will then be sent away for a full overhaul. They will be cleaned externally and internally, with all software and data from the previous user removed. The batteries will be checked and replaced if defective, and the latest version of the phone's software will be installed.
The phones will then be repackaged with its battery and charger in a specially designed box that will make clear that while as good as new, it is in fact secondhand. The phones will be sold through Telefónica's network of shops. The guarantee will cover parts and a replacement phone in case of breakdown.
Some 29 shops throughout Spain will initially be involved, and customers will be able to pay in interest-free installments of around 20 euros a month. Telefónica has reached an agreement with the consumer financing arm of leading savings bank La Caixa to facilitate paying by installments.
Movistar's counterpart in the UK - O2, who are also owned by Telefonica - has seen significant success with it's online "sell your old phone" promotion, which will be a source for many of the second hand phones.