Caixabank applies for FROB aid to buy Banca Civica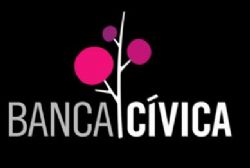 The financial aid provided by the Bank of Spain, whereby Unicaja absorbed Caja Duero utilising the FROB fund, has set a precedent in Spanish Banking.
The Theory behind the FROB - Fund for Orderly Bank Restructuring - is to enable the purchase or merger of bank not controlled by the state as the takeovers with the CAM and Unnim Banks - by means of a subsidy.
However, Cinco Dias reports that CaixaBank may also be looking at using the scheme to takeover Banca Civica.
La Caixa ihas approached the Bank of Spain for €800 million of aid from FROB which, together with the aid already provided for the Unicaja takeover, would amount to €1'781 million in aid.
The Bank of Spain is still considering whether to approve to application for FROB aid for the Banca Civica takeover.