Ryanair 'Punishes' Alicante Airport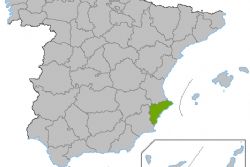 The 18 routes cancelled by Ryanair from Alicante's El Altet airport has been estimated to result in the loss of 300 flights per week. This in turn will mean the loss of some 1.5 Million passengers by the end of the summer, a loss of 30 Million Euros in taxes and fees, and the loss of 1'500 direct and indirect jobs at the airport.
The wider finanical implications that there will be to the tourism industry on the Costa Blanca can only be guessed at.
AENA remain resolute that the start of the summer scheules will result an an increase in traffic, which make it unsafe for passengers at all but a minority of gates to board the aircraft on foot.
Apparently, this 'safety issue' only came to light some 5 months after the new terminal building had been opened, when airport management called an end to the previous agreement that they had with Ryanair, which agreed to the pratice of embarking passengers on foot.
The disagreement between AENA and Ryanair over this issue has seen the airline abandon these 18 routes and remove 6 of the 11 aircraft based at the airport.
It is no coincidence that the start of the Summer season marks an uncertain future for Alicante, yet a promising one for Palma de Mallorca. This month also marks the opening of the Mallorca airport as a major hub for Ryanair, with the aircraft lost from El Altet being re-stationed at Palma. It seems that Mr O'Leary is punishing AENA management at the airport for their belligerence and mismanagement, however, it will be local tourism industry who will pay the price.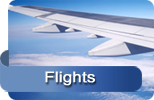 Tumbit Flights
Regardless of where you live or your reasons for visiting Spain, the whole process of searching for the cheapest and most convenient flights for you and your family can be time consuming. That's why here at Tumbit we have partnered with Cheapflights, who search through hundreds of available flights every day to find the best deals for you.