Valencia President : Castellon Airport must open 'soon'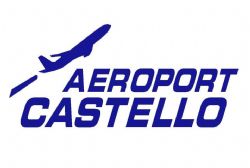 The President of the region of Valencia, Alberto Fabra, commented today that Castellon airport will open "when there are guarantees that it will used - it will not open without planes".
He stressed that it would be open "soon" and that it could not be allowed to be a burden upon the resources of the Generalitat.
Fabra also confrmed that the regional government is in dialogue with several managers, including AENA, where they remain hopeful of closing a deal to operate the airport in the very near future.
He continued that "Our concern is that the infrastructure is productive. We know that there are things that we could possibly have done better, but now circumstances are different - we have less money to make our airport attractive and productive."
On being asked how much longer Carlos Fabra would remain as President of Aerocas - the Promotor of the airport - Alberto Fabra commented that would be a matter to be decided by the Board of Directors.