Murcia announces 400k recruitment and training procedure for Corvera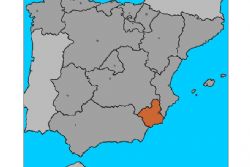 The Regional Department of Employment, Trade and Enterprise for Murcia has begun to implement a recruitment and training process for the employment of staff at Corvera International Airport.
The selection and employee training scheme will recruit a total of 330 full time vacancies in a total of 12 seperate roles such as security personnel, airport management, facilities & maintenance, cleaning services, shops & cafeterias, catering services , mobility services, baggage handling, firefighter, amongst others.
Although 330 full time and permenant staff will be employed at the airport training will also be extened to 250 reserve employees.
These vacancies will be in addition to the estimated 90 members of staff who are expected to transfer across from San Javier airport upon it's closure.
This procedure alone is estimated to cost the region 409,600 euros.
Today's news looks tobe positive step for the airport, coming just 2 weeks after speculation that Corvera International Aiport may not be operational until the winter .