Spain may be euro zone's next source of contagion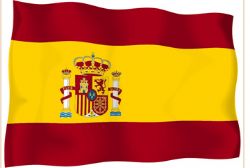 Spain risks triggering a fresh eruption of the euro zone debt crisis if it fails to match Italy's success in winning investors' confidence in its reform drive.
An injection of ECB funds into the bloc's banking system eased financial stress late last year after Italy's bond yields surged above 7%, beyond which debt costs are widely deemed unaffordable.
Early in 2012, Spanish and Italian borrowing costs fell steadily, with investors flush with ECB cash and increasingly confident new governments in both countries would enact reforms to tackle their financial problems.
But Spain shocked markets last month when it said it had missed its 2011 budget deficit target and a few days later set itself a softer goal for 2012.
Investors seeking the high yields on offer in the euro zone periphery have since been ditching Spanish bonds for Italian, in a sign that the epicentre of the crisis is shifting.
"The whole Spanish situation has just deteriorated so quickly. We're pretty much looking at Spain as the next point of stress, the next point of weakness," said Peter Allwright, head of absolute rates and currency at RWC Partners, which manages assets worth $4 billion. If investors keep selling Spanish debt, contagion to the rest of the euro zone risks being more damaging than that triggered recently by Greece and Portugal, economies much smaller than Spain. Italian yields could re-test last year's highs as a result, Allwright said.
Spanish 10-year bonds yield about 5.4%, 40 basis points more than their Italian counterparts , and 80 bps above last month's lows. In November, before the ECB's first massive cash injection, they yielded almost 2 percentage points less than Italy at 6.7%.
While Italy's outperformance reflects the country's perceived willingness to reform under technocrat Prime Minister Mario Monti, the renewed pressure on Spain shows investors are impatient for results.
Spanish unemployment is at a record high, the private sector is trying to cut its debts and domestic banks' exposure to bad loans is at its highest since August 1994.
These problems could push Spain even deeper into recession, making the 2012 budget deficit target of 5.3% of output agreed with the EU even harder to achieve.
Madrid will present its detailed budget plans by the end of the month and their credibility will be crucial to fending off selling pressure in bond markets.
Worries the EU's rigid stance on austerity is making it more difficult for Spain to grow have raised doubts about the recently signed fiscal pact, which was intended to fix one of euro zone's major flaws - a lack of fiscal unity - and boosted investors' confidence in efforts to tackle the crisis.
That could speed up contagion, analysts said.
"If they (the EU) make too many concessions they lose credibility, if they are too straight with Spain they will stop growth so they don't want one or the other and this is what's been weighing on Spain," said Viola Stork, fixed income analyst at Helaba Landesbank Hesse-Thueringen.
MAKE-OR-BREAK
The surge in Italian yields above 7% last year was widely seen as a make-or-break moment for the euro zone, given Italy's size and banks' widespread exposure to its debt.
The sell-off was triggered by former Prime Minister Silvio Berlusconi's reluctance to reform. Even though he was replaced by the more credible Monti, it took ECB cash to calm markets.
Spain is also seen as "too big to fail" and if its reform efforts are deemed insufficient, the risk is that the euro zone institutions would again need to step in.
"The ECB actions show that there was a lot at stake, there is a lot at stake and a lot will be done to avoid another make-or-break moment," said Michiel de Bruin, who manages 25 billion euros as head of euro government bonds at F&C Netherlands.
"Reforms have to kick in" for the euro zone to avoid another such moment, he said.
Some investors say even the glut of ECB cash may not be enough to prevent Italian or Spanish yields reaching new highs.
The fact that domestic banks used the money they borrowed from the ECB to increase their exposure to Italian and Spanish debt could result in a negative feedback loop if those bonds come under selling pressure again.
"If we see another spike in yields it will be much harsher than it was last year," RWC Partners' Allwright said.