Portugal Cancels AVE Rail Link With Spain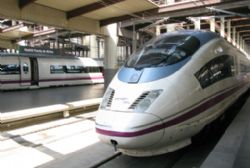 Portugal has abandoned the the AVE high speed rail projects to connect the cities of Lisbon and Madrid, following the advice of the National Court Auditors.
The project was 'suspended' in June of 2011 when the new Government was voted into office, however, a statement released today by the Portuguese Ministry of Economy said that a final decision had been made in order to put an end to speculation over the continuation of the project. The statement continued that the Governmenyt may review the viability of the project periodically, but needs to take into account the opinion of the Court Auditors and their obligations to the Portuguese taxpayers and the implications that it would have on the economy.
The statement also said how the priority regarding the country's rail network should be on putting links between the towns of Sines and Aveiro, which would aid the movement of exportable freight and therefore have a further reaching effect on the economy of the country.
Yesterday the court issued a judgment in refusing to grant a permit for the contract for the design, construction, financing and maintenance of rail infrastructure in the stretch between the towns of Poceirão lusas and Caia, which was to be an integral part of the proposed AVE connection between Spain and Portugal.
The project, budgeted at about 1,400 million euros, was awarded to Elos - a consortium of companies who are now claiming compensation of as much as 264 million euros due to the cancellation.
The Portuguese AVE ​​planned to connect to Spain, in particular from Lisbon to Madrid and Extremadura.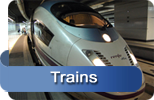 Tumbit Trains
Buying Train tickets for long-distance and trans european journeys in Spain can be a time consuming and confusing experience. Here at Tumbit we have partnered with Rail Europe, who guide you through the entire search and booking process online to ensure that you can plan your journey with peace of mind.