Bankia to impose 10pct wage cut on employees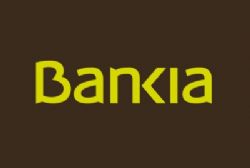 Bankia have announced that they will make €200 Million savings from Employee salaries over the course of the next 2 years, which the CCOO union has estimated will result in salary cuts for all employees of around 10%.
The Union has criticised the cost saving measure, saying how it is difficult to justify when the Bank is not addressing cost saving measures in other areas of expenditure.
However, there is little doubt that the Bank has an excess of employees after the merger of the seven cajas - with 3'250 branches between them - left a substantial overlap in many areas. The combined overhead for salaries for the group were €2.577 million in 2010, which fell to €2,156 last year and is expected to be brough below €2,000 million by next year.
Bankia has committed to honour all payments due to be made, and will meet with unions next week to discuss ways in which these saving can be made without having to result to the loss of jobs at the company.