IAG prepare for launch of Iberia Express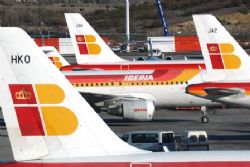 Shares in International Consolodated Airlines Group (IAG) - the parent company formed by the merger of British Airways and Iberia - gained 2% this morning to reach €2.20 over speculation around the launch of Iberia Express this weekend.
The new airline will commence operations on Sunday 25th March in a bid to increase the group's market share for short and medium-haul flights in the face of rising competition from low-cost carriers.
The move has been particulalry unpopular with members of the SEPLA Pilots union, who staged a total of 12 one-day strikes between December and January, forcing the cancellation of hundreds of flights, and costing the company an estimated €36 million in losses.
IAG share prices have risen by 26.49% since the start of the year in spite of this.
Domestic routes have already been announced to and from Madrid, Palma de Mallorca, Alicante and Malaga, together with connections to the European cities of Berlin, Amsterdam and Copenhagen.
Further routes will be added as soon as either existing aircraft in the group can be reallocated, or when new aircraft (currently on order) become available.
The establishment of routes between the Canary Islands and Madrid became a last-minute priority following the opportunity afforded the airline by the recent collapse of Spanair have become a priority after Spanair, which now leaves just Ryanair as the only other airline connecting the capital with the Canary Islands.
This follows news earlier this week that it is now common to be able to fly Madrid-New York Cheaper than it is to fly to the Canaries .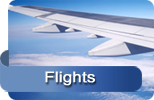 Tumbit Flights
Regardless of where you live or your reasons for visiting Spain, the whole process of searching for the cheapest and most convenient flights for you and your family can be time consuming. That's why here at Tumbit we have partnered with Cheapflights, who search through hundreds of available flights every day to find the best deals for you.