Asturias airport launches new connections from 25th March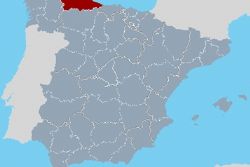 As of Sunday 25th of March Asturias Airport begins the summer season with the launch of 13 domestic routes and 4 international routes to the schedules, which will see Air Europa; Air Berlin; Air Nostrum; EasyJet; Iberia; Iberworld; Ryanair and Vueling establishing new services to the airport.
According to sources at AENA Ryanair in particular will return to the airport with the launch of flights to Asturias from both Madrid and Barcelona as from the 3rd of April.
The Asturias airport will connect nationally to Alicante; Almeria; Barcelona; ​​Fuerteventura; Gran Canaria; Ibiza; Lanzarote; Madrid; Malaga; Menorca; Palma de Mallorca; Valencia and Tenerife South.
International connections will fly between Asturias and Lisbon; London; Paris and Geneva.