Sunday marks 1 year anniversary of Castellon Airport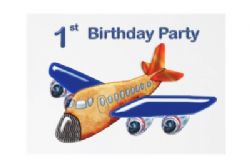 The secretary for Castellon PSPV party, Francesc Colomer, has urged a motion in the regional parliament for AENA to be established as the manager of Castellon airport as soon as possible.
A statement issued by Colomer stressed that it is "necessary" for state-owned AENA to take over the management to free the airport from the deadlock situation is currently stuck in.
Colomer also pointed out that AENA also have the resources already in place to promote the airport to tour operators and airlines around the world.
Finally, the Socialist spokesman suggested that the motion also calls for an Airport Feasibility Plan based on the development of competitive tourism for the province of Castellón.
This coming sunday marks the 1 year anniversary of the opening date of Castellon airport, since when not one airoplane has arrived or landed at the airport.
Colomer reminded President Alberto Fabra, who earlier this week commented that the airport should not [re]open until the airlines came, that it was his party who had pushed for the airport opening in the first place.