When will Corvera airport open ?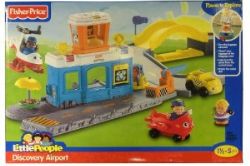 The 'will Corvera International airport ever open, and if so when ?' issue has risen it's head once again over the course of the last few weeks, bringing with it the inevitable rumour and speculation over the future of the airports at Corvera and San Javier.
All seemed to be going well, and on schedule until the meeting between Murcia's Minister for Public Works, Antonio Seville, and the Secretary for Planning and Infrastructure, Rafael Catala Polo, 2 weeks ago.
Whilst the meeting focussed on the three key issues which need to be resolved before the airport can open, concerns were raised when an opening date was failed to be given . The fact that up until this point all connected with the project had stated that an opening date of 'late Spring / early Summer' was feasible has lead to suggestions that the actual opening date may be put back until the Winter.
This news was received shortly after La Verdad revealed that the Municipalities of Fuente Alamo and Murcia had still not issued any contract for the recruitment and training of the employees required at the airport. Regardless of the time allowed for the advertising, selection and recruitment process, many of the positions require as much as 2 months training, which leaves little time for the airport to be open by the date originally scheduled.
Then early today, AENA have announced the introduction of a further 17 routes to neighbouring San Javier airport starting from next week for the summer season. This hardly seems like the action or an airport who is preparing to transfer operations to another site in the immediate future. Furthermore, it hardly seems likely that the airlines in question would willingly schedule new routes for an entire season if there was even the slightest threat of an airport closing mid-season.
Come on Corvera - tell us where we stand !