CatalunyaCaixa 'for sale'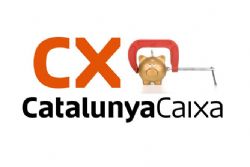 Barcelona based CatalunyaCaixa has announced how it wishes to be sold to another lender before the summer, after receiving interest from a number of larger banks.
Following the latest round of EU stress tests last summer, and the imposition of stricter liquidity requirements by the Central Bank, the caja was forced to turn to the Bank of spain for an injection of funds in exchange for a 90% holding - effectively making the part part-nationalised.
In a statement released yesterday CatalunyaCaixa said it would prefer to put itself up for sale now by beginning at a cleanup of its property portfolio in order to become more attractive to potential buyers.
With €76.38 billion in assets, and 1'187 branches throughout the country - particularly concentrated in Catalonia, where they have the 2nd largest network - the caja is likely to be of interest to Banks looking to expand in the region.
However, they also have a higher than average exposure to potentially problematic real estate loans, which led to the problems that caused the bank to be in it's current position.
Earlier in March the Bank of Spain sold another smaller Catalan caja, Unnim, to BBVA and are also expected to auction off Banco de Valencia in the near future.