Business leaders join criticism of Castellon airport on anniversary on 'opening'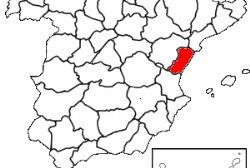 Yesterday the regional Secreatary of the PSPV, Francesc Colomer, accused the regional government of a "U-turn" over Castellon airport. Now the president of the Business Association of Spanish Travel Agencies (AEDAVE), Vicente Blasco, and President of the Confederation of Employers of Castellón (CEC), José Roca, have spoken of the need to generate revenue from Castellon airport.
The comments come on the eve of the one-year anniversary of the official opening of the airport, however, it is still not functioning. This is due to a lack of the necessary permissions, and conflict between Aerocas - the company formed by the Generalitat Valenciana to operate the airport - and the Airport Concessions, who were contracted to build and manage the airport before being released from their contract.
Blasco went on to criticise the airport for being built "at a time of economic growth, without a marketing plan, with little private enterprise and without establishing contacts with foreign tour operators." He went on to cast doubts on the viability of low cost airlines using the airport due to the fact that such airlines are only attacted by subsidies, which the region can not afford to pay.
For his part, President of the CEC, José Roca, described the negative impact of sustaining an airport that has give no date of becoming operational, and of losing business to neighbouring Reus airport.