PP fail to take majority in Andalusia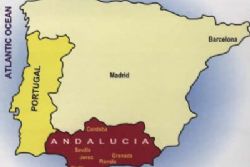 The Spanish PP-led central government this weekend failed to take the majority at the regional elections of Andalusia, putting PM Mariano Rajoy under even more pressure in forcing the regions to abide by recent budget and deficit levels.
Andalusia - the largest region in Spain by area - has been controlled by a socialist PSOE administration since the return to democracy. more than 30 years ago.
The failure of the centre-right Partido Popular to take control is a major setback for Rajoy, especially now that Spain is widely tipped to see borrowing costs to surge yet again.
The PP managed to take 50 seats in the 109-strong regional assembly - 8 seat short of a majority - the Seville-based government said on its website yesterday after 99% of ballots had been counted. The Socialists took 47 seats, and United Left took the remaining 12, making a ruling coalition between the two smaller groups possible.