CAM Bank refuse to pay interest on notes & shares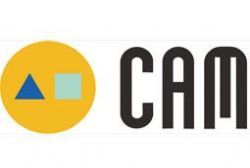 Spain's Caja Ahorros Mediterraneo - Commonly known as CAM Bank - nationalised last year after a forced Bank of Spain takeover, and recently sold off the Banco de Sabadell for the sum of 1 Euro, has hit the headlines once again for all the wrong reasons.
Just yesterday the troubled lender announced how it won't pay interests on subordinated notes issued in late 1988 and on preferred shares issued in June 2009, due to the losses registered in 2011.
In a filing to the Spanish stock market regulator, the bank said the payments were due March 25 and March 29, respectively.
Banco CAM lost EUR2.71 billion in 2011. It had reported a EUR1.7 billion net loss in the first nine months of last year.
Sabadell, which agreed to buy CAM in December, is waiting for regulatory approvals to complete the takeover.
Just last month the former head of the CAM bank, María Dolores Amorós, took court action against her former employers by claiming 10 Million Euros in compensation for her dismissal .