Jobless immigrants take on banks over mortgages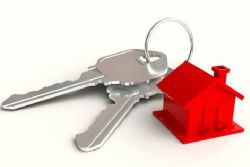 Every Tuesday evening dozens of homeowners who cannot pay their mortgages gather in a cramped community centre near Madrid's main bullring to discuss strategy to fight their banks.
Newcomers, many of them immigrants from South America, take turns speaking about how close they are to eviction. They tell of losing their jobs, defaulting on their loans and receiving court notice saying they will be kicked out.
Veterans of the Platform of Mortgage Victims tell the new arrivals they will probably lose their homes but they also provide legal and psychological support to people willing to move out in exchange for the bank forgiving their loan.
Evictions, up to 200 a day, have become a symbol of Spain's 5-year economic crisis, started by a collapse in the housing and construction industry that put millions out of work.
But the Platform has managed to suspend or delay dozens of the procedures in the last six months by protesting outside foreclosed homes and helping people negotiate with their banks.
The highly public "Stop Evictions" campaign has fed a wave of defiance against banks and the new government has promised relief for borrowers who took loans during a long housing boom.
Many members of the Platform are Ecuadorians who moved to Spain during the late 1990s and early 2000s to work in the construction industry, unaware it was about to go bust.
When the day arrived for Patricia Tapia's eviction in February, she took her children to daycare and waited in her apartment for a court official. The 28-year-old Ecuadorian's unemployment benefits had run out and she stopped paying her mortgage four years ago.
Outside her brick apartment block in eastern Madrid, camera crews filmed about 100 protesters who faced down a riot squad and chanted slogans against banks for evicting jobless debtors.
When the court official and a bank representative arrived, Patricia, with the support of a volunteer psychologist, persuaded them to give her a 45-day reprieve she hopes will buy her enough time to benefit from new government rules.
EASY MONEY
A decade of low interest rates fuelled Spain's housing bubble. After the market crashed in 2007-2008 hundreds of thousands found themselves owing more on their home than it was worth. At the same time, interest rates jumped and payments on floating-rate mortgages soared.
Evictions of those who cannot pay their mortgage almost doubled to some 50,000 last year in Spain, from 27,000 in 2008, as unemployment soared to 23 percent, according to the General Council of the Judicial Branch.
Low-income immigrants like Patricia were particularly hard-hit. When they lost their jobs they had no way to make payments on houses that were impossible to sell. Prices have been falling for four years with no end in sight.
They had no idea what they were getting into, said Rafael Mayoral, a lawyer who helps borrowers.
Mayoral says banks and mortgage brokers targeted the Ecuadorian community, which ballooned during the boom to become Spain's third biggest after Romanians and Moroccans at an estimated 400,000.
In the early 2000s it was easier for a poor immigrant to buy a house than to rent. Landlords in Spain typically ask for a 6-month or even 1-year rental deposit, whereas banks pitched home loans with no down payment.
Many Ecuadorians also felt pressure because they had to demonstrate home ownership on immigration applications to bring their family from South America to join them in Spain.
Some brokers set up storefronts and painted themselves as non-profit groups aiding immigrants.
"The risk management was zero. They gave loans for everything," said Jose Antonio Garcia Rubio, economic secretary for the United Left, a minority political party that presented an initiative to Congress to change mortgage rules to push banks to rent homes back to jobless mortgage defaulters.
"It was way too easy... It was a seduction, a persecution, a swindle," says Aminta Buenaño, Ecuador's ambassador to Spain, who has set up a free legal aid programme for what she estimates are 15,000 Ecuadorian families in trouble with their banks.
Tapia said she and her ex-partner were making about €3,600 a month when they got a mortgage for €285,000. Then she lost her job with a courier service in 2008 and her ex-partner's gardening work evaporated. Her income plunged to €400 euros in unemployment benefits.
Her lender, Bankia, one of the Spanish financial institutions most burdened by bad property loans, took her to court and now owns the house.
The bank will struggle to unload it in a moribund real estate market and if it does not sell, Tapia will continue to owe the entire mortgage. If it sells at today's deeply discounted prices, Tapia will owe the difference.
"The house is theirs, I only hope they pardon the debt. It's a huge weight. Even if I could find a job they would get part of my pay cheque," said Tapia.
A Bankia spokesman said it had not been involved in overly aggressive lending but acknowledged there had been a period of easy credit fuelled by expectations the bonanza would continue.
A spokesman for Spain's Central Bank said the regulator had never seen the need to investigate whether banks had engaged in abusive lending. "What the Central Bank oversees is solvency of the banks," he said.
But when the dust settled from the property market crash the country's banks were left with tens of billions of euros of bad debt and worthless property, and five have had to be rescued by the government.
Mayoral, often working for free, has filed several fraud cases against brokers and banks. One lawsuit led to the arrest and indictment of a former mortgage broker.
Now a magistrate is investigating whether the broker illegally set up cross guarantees, in which two low-income immigrants purchased homes and each house was used as collateral for the other loan.
SHARED BLAME
Although there has not been a systematic probe of mortgage practices in Spain, public alarm over evictions prompted action by the new centre-right government.
Economy Minister Luis de Guindos recently asked banks to forgive mortgage debt for properties worth less than €200,000 and where all family members are unemployed.
Most Spanish banks have said they will respect the new code. Bankia and 2 other large banks, Santander and BBVA, said they have refinanced thousands of loans for families in difficulties, giving them time to repay the loans.
Consumer group ADICAE says de Guindos's measures do not go far enough and demand deep reform of mortgage laws.
But Carlos Baños, whose Association of Victims of Foreclosures (AFES) helps them negotiate with their banks, says a new law to allow people to hand in the keys to the bank with no penalties might set off a dangerous wave of defaults.
"The banks are largely to blame, but the home buyers know they share the blame too. I tell my clients learn your lessons, don't get over your head in debt. Everyone was buying a house, even people who shouldn't have," he said.
Banks' appetite for foreclosures may also be on the wane because lenders are overloaded with repossessed property on which they have had to recognize huge losses. Also, foreclosure proceedings are expensive, and the courts have huge backlogs.
GUARANTORS TRAPPED
Javier Chicaiza, 28, another Ecuadorian immigrant who is active with the Platform, said Bankia pardoned his €243,000 mortgage after his wife lost her job and he quit his to be able to negotiate with the bank.
But he is still in trouble because his brother's house is being foreclosed and he was a guarantor on the mortgage.
Members of the Platform gather once a week in the daytime for mass visits to bank branches to present applications to have their debt pardoned.
Isabel Lascano and 30 other members of the Platform met in Madrid's central Puerta del Sol square recently and went together to turn in papers at Bankia.
Lascano and her husband, are both unemployed and stopped paying their mortgage a year ago. Their house is now being foreclosed. She is desperate for Bankia to accept her petition and pardon her debt, because her cousins, who guaranteed her loan, now have a black mark on their credit rating and have had to cancel their credit cards.
Lascano would like to flee with her family to Ecuador, but doesn't want to leave her cousins in the lurch.
"It hurts me for them because they were the ones who helped me out and now they are paying the consequences."