Spain's anti-piracy law may already be obsolete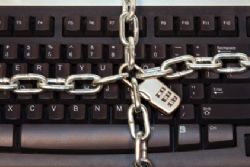 Last year Spanish politicians were full of hope for legislation that promised to clamp down on digital piracy, encourage the creation of local online entertainment outlets and boost a sector which is among the bright spots in a deeply troubled economy.
It may not work out that way.
Since a new law came into force at the start of this month, internet traffic has anyway been switching away from websites providing links to copyrighted material, which were targeted by the law, towards peer-to-peer or content-sharing services instead.
That trend has been set by the closure of Megaupload, the global file-sharing website shut down by the U.S. government in January, which was one of the main links to the Spanish websites the country's new law aimed to bust.
Without Megaupload, many of the pirates have simply re-directed their activity towards peer-to-peer platforms to access copyrighted material. Such platforms are not covered by the new legislation and have been protected in Spanish courts.
"It's going to be very difficult to close or try to close those sites when lawsuits have been dismissed," said Victor Domingo, head of web-surfers association Asociacion de Internautas that aims to fight internet censorship.
Spain is one of the few countries where courts have declared that peer-to-peer sites can operate legally.
This has left companies like U.S.-based Netflix still for the time being shunning the Spanish market, one of the world's largest copyright violators. Local companies say that hesitation leaves Spanish content demand unanswered.
"Internet has to be part of the distribution chain. There are more and more people who are willing to pay," Juan Carlos Tous, chairman of a Spanish version of Netflix called Filmin, said at a recent sector conference in Madrid.
About half of Spanish adults admit to having downloaded audiovisual content from the Internet for free, according to a poll by the state-run CIS public opinion surveyor.
The Sinde-Wert law, named after the Socialist and centre-right People's Party ministers who brought it to life, went into effect on March 1 but has faced sharp criticism from people on both sides of the piracy debate.
Copyright owners say it is too weak and does not provide ways of reaping the potential benefit of the Internet, while internet companies claim it is too strict.
FRESH LOOK
But both sides agree consumers should have legal access to quality online content, raising the need for a fresh look at copyright law.
"We have to try to find an attractive business model that combines copyright protection but also offers access to culture under reasonable and legal conditions," Susana de la Sierra, head of film and audiovisual association INCAA said.
Intellectual property-related businesses and services account for about 4% of GDP in Spain, which is facing its 2nd recession in 3 years.
Illegal downloading of film and music was worth €5.3 billion in the first half of 2011, according to a report by research group IDC commissioned by a Spanish copyright lobby.
Spain's Sinde-Wert law has attracted international interest as lawmakers across the globe succumb to industry pressure to find a sustainable model for online content over the long term.
The closure of Megaupload came hot on the heels of two online bills in the United States - the House of Representative's Stop Online Piracy Act (SOPA) and the Senate's Preventing Real Online Threats to Economic Creativity and Theft of Intellectual Property Act - which failed to pass amid fierce opposition within the technology community.
"Spain is the only country in the world to implement such decisive action against internet piracy," U.S. ambassador to Spain Alan D. Solomont said a recent conference in Madrid.
"For both U.S. and Spain the road to recovery is innovation ... and innovation needs strong regimes to protect intellectual property."
Yet in Spain at least, digital entertainment providers still want deeper legislation before entering the market.
The issue of economic recovery is sensitive in Spain, where the jobless rates is nearly one in four. The technology sector is one of the few that posted jobs growth in Spain in 2011.
The rise of advertising, which has suffered during Spain's economic hardships, on the Internet is an added push to find a definitive solution.
Online advertising in Spain was worth more than €860 million in 2011, just behind newspaper ads at 1 billion and TV at 2.2 billion, according to data by consultancy Infoadex.