Spain says new law to eliminate power debt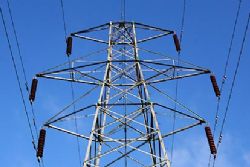 Spain is drawing up a new energy law that will prevent billions of euros of government-backed debt held by the country's power utilities from rising as of January 1, 2013, Industry Minister Jose Manuel Soria said on Monday.
Soria added that the law would also pay off the existing "tariff deficit" that utilities have accrued by selling power for more than a decade at regulated rates which are below nominal costs.
Governments over the years have baulked at implementing measures to cut the deficit that would either have angered voters by hiking consumer bills, or drawn protests from utilities by levying new taxes on them.
Speaking at an energy sector conference, Soria declined to give more details.
On Saturday, however, several newspapers said the government may try to trim the deficit by hiking retail electricity prices by up to 7% while cutting subsidies to distributors by 10%. Government sources said there was no date fixed yet for the content or timing of pending energy reforms.
Spain's energy watchdog recommended this month that retail prices must rise to fix the deficit, although the government has insisted that crisis-hit consumers cannot be expected to bear the burden.