Caixabank to become largest Spanish Bank by assets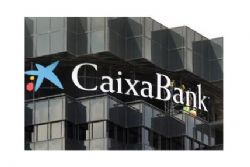 CaixaBank's announced plans to purchase smaller rival Banca Civica for almost €1 billion will result in a transaction that will leave the buyer as Spain's largest financial institution by assets.
The combined assets of the two instiutions will arrive at €342.62 billion euros, Caixabank announced in a statement released yesterday.
CaixaBank, currently the third largest lender in Spain behind Santander and BBCA, had previously acquired Caixa Girona and Bankpyme following the ongoing major consolidation of Spain's financial sector arising from last year's round of EU stress-tests.
This latest merger will not involve any public money and is expected to begin generating cost savings in 2014, according to CaixaBank, which also said it plans to return the €977 million euros it received from the Spanish government's FROB bank restructuring fund.
The transaction will be carried by means of a share swap.
CaixaBank emerged last year as part of the restructuring of Spain's unlisted savings banks, or cajas, which are linked to the regional governments and were battered by the collapse of the country's real estate market.
La Caixa, the largest of the cajas, created CaixaBank to list its retail banking business.