UK Embassy Advice : Too Little Too Late ?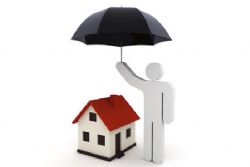 A number of Spanish property owners have been angered by a recent statement issued by the UK Embassy in Spain.
The statement urges prospective buyers not to cut corners when making their property purchase and to take the appropriate legal and professional advice. Concerns are that, with hundreds of thousands of Spanish properties at 'bargain prices', Brits are blinded by the deals to be had and tempted to cut corners with the paperwork.
"You should exercise extreme caution if an estate agent, promoter or lawyer urges you to cut corners to save money or time. The Spanish property conveyancing system is different to the UK. When you choose an estate agent, promoter or lawyer to help with your purchase, check that they are qualified, reliable professionals and have significant experience of operating in Spain and expert knowledge of how the system works," said Embassy property adviser Alex Brown.
"Although the vast majority of British property owners enjoy life in Spain and have had no problems, thousands of British expats are facing some kind of legal problem with their homes, some because they were advised to cut corners during the purchasing process." she added.
Few people would argue with the advice offered, however, Embassy officials make no mention of those expats who have found themselves having difficulties with their purchase even after taking the above steps and following the 'appropriate legal advice'.
But what is the UK Embassy doing to assist those who have already found themselves affected by the LRAU Valencia land grab law , Ley de Costas , or by Bank Guarantee Irregularities ?
Unfortunately for many, this advice does not only come too late, but would have made little difference to the outcomes of the legal difficulties that are now being challenged by a number of action groups up and down the Costas.