Spain risks years without economic growth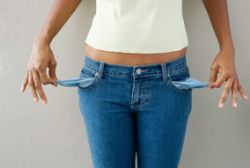 Belt tightening in the board room and the living room, deep public budget cuts and anaemic bank lending may be setting Spain up for years of economic stagnation that could eventually force it to seek a bailout.
Under pressure to chop Spain's deficit to the European Union limit and stick to new fiscal rules, Prime Minister Mariano Rajoy has promised to present a budget on Friday that will be "very, very austere".
With the economy on the verge of its second recession in three years, soaring unemployment and rising borrowing costs, some economists are predicting a lost decade of growth such as the one experienced by Japan in the 1990s from which it has never fully recovered.
Others, including Italian Prime Minister Mario Monti, say Spain could drag the euro zone back into a deep crisis.
"We've signed a suicide pact in Europe by agreeing that we all need to make cuts," said Luis Garicano economist at the London School of Economics and head of Spanish think tank Fedea.
"Europe has to recognise that this is a downward spiral that's not helping anyone."
With public debt at almost 70% of GDP and one of the highest levels of private debt in the euro zone, Spain has been a focus of investors since Greece first appealed for international help in early 2010.
The economy is more than twice the size of Ireland, Greece and Portugal combined, and is seen as too large for the euro zone to let it fail.
Spanish government borrowing costs have fallen from 14-year highs reached last year but with economic fears resurfacing the risk premium over German bonds has started to rise again.
"f the government consistently runs large deficits in the midst of a very deep recession, or possibly both, then it's likely yields will rise," said Ben May of Capital Economics.
"There is a risk that eventually Spain will need to seek a bailout to borrow at reasonable rates of interest."
Rajoy's 2012 budget will include at least 35 billon euros of savings through tax hikes, wage reductions and public service cutbacks, in a bid to chop the deficit to the EU's 3% limit next year. The 2013 budget will be just as austere.
CONSUMERS DEPRESSED
As in other European economies, domestic demand was one of the cornerstones of growth in the boom years but consumers are no longer seen as the economy's potential saviours.
Housing prices fell 11.2% in Q4 0f 2011 and may still have another 30% to go. The construction sector has haemorrhaged jobs, putting millions of low-skilled builders out of work.
Unemployment is more than double the EU average, almost half of young people cannot find a job and poverty levels are rising faster than anywhere else in Europe.
ECHOES OF JAPAN
Some economists fear the outlook for the Spanish economy is worryingly similar to Japan's situation in the nineties.
A fiscal austerity drive in 1997 while the private sector was deleveraging at near zero interest rates prompted five quarters of contraction and the Japanese budget deficit ballooned.
"The recession will last much longer if the government continues to insist on fiscal consolidation when the Spanish private sector is deleveraging at the same time," Tokyo-based economist at the Nomura Research Institute Richard Koo said.
"The government should recognise that Spain is suffering from a very rare disease called balance sheet recession that happens only after the bursting of a nation-wide asset prices bubble financed with debt."
Interest rates in the euro zone are at record lows, but during a balance sheet recession, loose monetary policy will not stimulate new lending as it does during a normal economic downturn, Koo said.
"It took Japan 10 years to climb out of this policy mistake. I hate to see Spain going down the same route," he said.