Spain to invest €500 million in Angola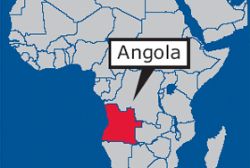 Despite being in one of the worst recessions in living memory, having one of the highest rates of unemployment on record, and still suffering from the effects of a spiralling property crash, Spain has made €500 million available for businesses interested in investing in Angola.
The West African country of Angola imports Pharamceuticals and Industrial and Agricultral machinery from Spain, whilst being the no.2 African exporter of oil to Spain.
The plans were announced earlier this week by the Economic and Commercial adviser to the Spanish Embassy, Manuel Sanchez Melero, and has been made available by public and private institutions linked to the financial sector, said Manuel Melero, ahead of meeting with a delegation of Spanish and Angolan businesses.
Last year business between the two countries was valued at between €800'000 to €1 billion - up from €750 million euros in 2010.