Motion to invite AENA to manage Castellon airport rejected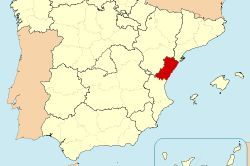 The ruling Partido Popular and the Bloc parties have rejected a motion made in the Valencia regional parliament by the PSOE, for AENA to be invited to manage Castellon airport.
The Socialists also demanded that the Generalitat asked the National Government to include a full report of the financial assistance that would be provided for all infrastrcuture within the region in the next state budget.
Finally, the motion requested that the Generalitat Valenciana, Government of Spain and Universitat Jaume I jointly develop a feasibility plan for the airport together with a plan for sustainable tourism in the province.
Provincial Vice-President Andres Martinez has justified the decision saying that as the council only holds a 0.014% of the shares of Aerocas, it would be wasting it's own time, and that Aerocas could also manage the facility itself.
Meanwhile, the Provincial spokesman for the Bloc, Enric Nomdedeu, said his party did not support the motion "because it requests more money for a facility which should not function when not viable".