EU Court upholds €151 million Telefonica fine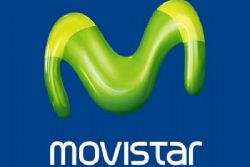 The European Union's second top court upheld the fine of more than €151 million imposed by the European Commission on Spain's Telefonica SA for abusing its dominant market position for access to broadband internet in its domestic market.
In a ruling, the General Court found that "Telefonica abused its dominant position in the Spanish wholesale market for regional and national access" between 2001 and 2006.
The commission imposed the fine on July 4, 2007. That decision was appealed to the General Court by Spain and Telefonica. General Court decisions can still be appealed to the European Court of Justice.
Just last Friday Spanish consumer action group, FACUA, voted Movistar - the mobile communication division of Telefonica - the worst company in Spain for the third consecutive year .