General Strike Brings Fall In Electricity Demand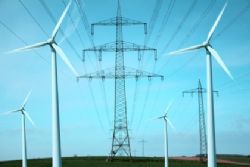 Data supplied by Spain's National Grid has shown how the demand for electrcity was down by 13.5% at 05.00 this morning, falling to 21% under usual levels by 08.00 hrs.
Today's General Strike has prompted union leaders to speak of their optimisim that they have the support of the Spanish people, despite many claiming that the public does not have the appetite for such drastic action.
The 21% decrease in demand is compared to the same time on Thursday of last week, however, analysts pointed out that the average temperature was much colder last week, which would have strongly influenced the demand for electricity.
The General Strike of 2010 saw a decline in electricity consumption of 14.7%, but the strike as a whole was seen as being largely ineffective.
The General strike of 2002 resulted in a decrease in electricity consumption of 20.5% whereas the strike of 1994 saw a drop of 34.2% (however, was held in the January - typically a month of high consumption).
Although the total average fall in electricity demand will not be known until the end of the day, experts are predicting that the day's consumption will compare with that of the average Fiesta.