Paramount jobs : Contact details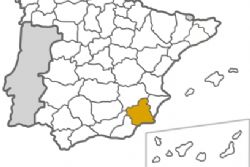 News from earlier this month that Premursa were successfull in purchasing two-thirds of the required land to build the Paramount Pictures Theme Park and Lifetyle Centre, has brought with it a renewed enthusiasm for job-seekers in the region.
Two weeks ago the Parliamentary Deputy spokesman for the Partido Popular, Jose Antonio Ruiz Vivo, told the press how Paramount was receiving over 50 applications per day for the 1'5000 direct and 20'000 indirect positions that are expected to be generated in the constrcution, training and operation of the park.
Further news was welcomed just last weekend when the Mayor of Alhama de Murcia, Fernando Alfonso Ceron, announced how Premursa were due to open offices in a business park on the outskirts of the town with the sole intention of processing job applications, and awarding contracts for the provision of various services.
Some useful contact details :
Jobs applications for induviduals seeking employment opportunities in all areas and departments at the park should be sent to empleo.premursa@premursa.com - Non-Spanish applicants are reminded that a CV should be submitted in the Spanish language , and applicants of all nationalities should note that those with knowledge of languages will be treated with a priority.
It is understood that a priority will be given to residents of Alhama de Murcia and Fuente Alamo, followed by residents of the regions of Murcia, Spanish Citizens and finally EU residents with language skills.
Businesses seeking to promote their products and services should send an introductory e mail to info.premursa@premursa.com