Spain's banks may need more public cash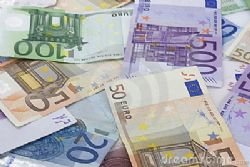 Spanish banks, already hurting from a property crash, are facing a new wave of loan defaults as the economy sinks into recession and the government may have to find more money or ask Europe for help in filling the funding gap.
Prime Minister Mariano Rajoy has ruled out asking for European aid which would come with difficult conditions and injecting more state money would also be unpalatable given the bad fiscal situation and rising borrowing costs.
But both ideas have resurfaced due to fresh concerns over Spain's lenders.
Loan defaults have reached their highest level in 18 years, moving the focus beyond the exposure the real estate crash to banks' entire €1.8 trillion euro loan book.
The impact of the second round of cheap ECB loans on the banking system is wearing off and no suitor has stepped forward for large domestic bank Bankia.
All these problems have highlighted the shortfalls of a banking sector reform the government introduced two months ago, aimed at mopping up real estate losses through mergers and costs savings without dipping into state funds.
Many analysts say banks will need more money.
"The Spanish banking sector as a whole is likely to need more capital support from the state," credit ratings agency Fitch said in a note.
Spain injected cash into its banks in a first round of restructuring and mergers which took place since 2010 and the state is now guaranteeing future losses for buyers of troubled lenders taken over by the state.
Fitch said that the government should be able to manage the volume of the recapitalization that was needed on its own. Spain and the European Commission denied media reports on Tuesday that Brussels was pressuring Madrid to seek a European Union bailout.
ECB CUSHION
Spanish lenders have been largely shut out of international interbank lending since Greece's first bailout in 2010 and may struggle without further ECB cash injections.
Spanish and Italian banks are thought to have been amongst the biggest takers of the €1 trillion of 3-year cheap money auctioned by the ECB in December and February.
Spanish banks used the cash to help cover the €130 billion spike in debt maturities this year and buy sovereign debt to benefit from the so-called 'carry trade' where banks make money from the difference in yields.
"The cushion of money from the ECB has helped us a lot," said a Spanish government source.
But many see the ECB money as a sticking plaster.
"The atmosphere improved with the massive injection of liquidity but Spain was always going to be in trouble going back into recession with a big deficit to correct," said Daragh Quinn, banking analyst at Nomura.
"Asset quality was always going to get worse rather than better."
BEYOND REAL ESTATE
The country's worsening economic prospects will further damage the €1.8 trillion loan book, and may leave the government with little choice but to turn for help.
Up until now economists had focused on the €176 billion of troubled real estate assets, worth around 18% of Spanish GDP, sitting on banks' balance sheets.
"People are now asking the question: what about the rest of the loan book?" said Royal Bank of Canada analyst Patrick Lee.
With a second wave of consolidation in the Spanish banking sector under way the Spanish government is adamant that it has the matter in hand.
"75%of the sector is healthy now and 8% is nationalised. There's not a lot left for us to do," said one government source. "The main risk - the exposure to real estate - has been tackled and the deadlines are being met."
Banks have until the end of March to present their plans to raise capital levels and the government hopes to have whittled down the number of banks to around 10 by the end of June.
BBVA purchased state-rescued bank Unnim in early March and CaixaBank agreed on Monday to take over smaller rival Banca Civica. Bankia, the result of a merger between seven regional banks and defined as a systemic bank that could drag down other lenders if it had trouble, is currently facing particular scrutiny.
The bank, which has already received €4.5 billion in public money in an earlier reform, has said it needs to write down losses of €3.4 billion on real estate. It said it can cover the losses through asset sales and earnings retention.
European sources express relief that Spain did not opt for the bad bank model executed in Ireland and Japan with limited success.
They also are pleased that big Spanish banks are complying with Basel III capital requirements.
But top European officials in Brussels who directly monitor the bank reform insist the measures should be carried out more quickly in order to prevent stifling the economy still further.
"There is a pressing need to get out of a situation in which all the banks' energy goes into how to survive rather than lend," the source said. "We want to avoid a situation in which the banks are dead on their feet."