Investors brace for Spanish budget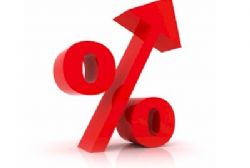 German Bund futures were steady at Friday's open as investors looked to the Spanish budget to see if the government will be able to deliver the deep cuts market players say are needed to get the country back on a sustainable fiscal path.
Brussels has agreed to let Prime Minister Mariano Rajoy aim for a 2012 deficit equal to 5.3% of GDP, a less-demanding goal than the original 4.4% but still a huge step from 8.5% last year.
But many question whether the government can achieve even the revised target as austerity hurts the growth the country needs to meet its budget deficit targets.
"Growth is slowing everywhere, so any form of fiscal target is not going to be met," a trader said. "Spain is going to get penalised as is Italy and a few others. I think we are on the verge of another crisis."
The German Bund future was little changed on the day at 138.31 - not far from a contract high of 139.06 hit earlier in March.
Spanish government bonds could come under renewed pressure should the details of the budget disappoint, after its yield spread over German Bunds hit its widest since January in the previous session.
The government is expected to present the budget to a news conference at around 1100 GMT.
Also later this session, euro zone finance ministers are likely to agree to temporarily almost double their financial backstops as one of the final moves to end the sovereign debt crisis, although Germany continues to favor a smaller increase.
A draft statement by the ministers, obtained by Reuters , showed that in case of an emergency over the next 15 months, the euro zone could raise the combined firepower of its two bailout funds to €940 billion from €500 billion now.
While welcoming the potential increase, market players say only a shortfall or massive increase would trigger an important market reaction.
The trader said the amount on the table was "still not big enough to help Spain," should the country ever need a bailout.