Spain Inflation dips below 2pct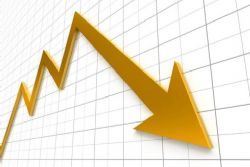 Inflation in Spain fell below 2% this month for the first time in 19 months as the economy headed for another recession.
According to initial estimates released yesterday by the National Statistics Institute (INE), the consumer price index eased from 2.0% in February to 1.9% in March, the first time the figure came in under the ECB's medium-term target for inflation since August 2010.
The INE said that the easing of inflationary pressure was "due principally to the performance of food and non-alcoholic drink prices." The institute will give a more detailed breakdown of the figures on April 13th.
The harmonized index of consumer prices, which is used for comparative purposes with the rest of Europe, eased to 1.8% in March from 1.9% at the end of last month.
The decision to increase electricity prices by as much as 7% from next month will put renewed upward pressure on inflation, while oil prices remain high.
Inflation will also be conditioned by any hikes on indirect taxes applied by the government as part of its austerity drive, although Prime Minister Mariano Rajoy has gone on record as saying.