Spain deficit goals remain a serious challenge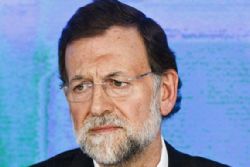 Spain will still struggle to meet this year's deficit target despite steep budget cuts announced on Friday and it will have to dig just as deep to meet 2013's goal, a serious challenge as the economy enters recession.
The euro zone's fourth largest economy has been the focus of debt market attention since the bloc's debt crisis began on fears of the cost of Greek-style bailout if sliding investor confidence pushes lending costs up to unsustainable levels.
Central governments savings worth over €27 billion euros announced on Friday were well received by Europe, which has demanded the deficit be reduced by 3.2 percentage points this year, and the markets, helping prompt a euro rally.
But, the 2012 deficit target needs deep austerity from the regions, that is not guaranteed, and a difficult balancing act for the welfare system, which is groaning under the weight of the highest unemployment rate in Europe and an aging population.
"The central government could meet its target but there's still a risk from the regions and the social security budget," economist at Madrid-based think tank Funcas Angel Laborda said.
"I get the impression the central government has created a budget it can meet but has left everyone else in a rather difficult situation."
The regional authorities, which account for around half of the total spending budget and were responsible for a large part of the fiscal deviation last year, must slash their own deficits in half this year.
But, with few details on Friday of how the central government cuts will affect the regions - a full breakdown will be published on Tuesday - it is still unclear if Madrid's austerity comes at the cost of the 17 autonomous communities.
What is clear is the regions, which hold the purse strings of the much treasured state health and education systems, will be forced to make unpopular cuts which could fuel growing public anger like that seen during the general strike on Thursday.
Marches across the country saw violent flashes for the first time since the crisis began last week as frustration erupted at the government's failure to address the 23% unemployment rate which rises to almost 50% for under-25s.
TAXING THE DODGERS
A fiscal amnesty, which offers a reduced tax rate on money which had previously been undeclared, was the most controversial in editorials on Saturday and makes the assumption some 25 billion euros, to raise 2.5 billion euros for coffers, will be declared.
"This is flagrantly unfair, ethically questionable and will hurt the government's credibility in its fight against tax evasion," right-leaning El Mundo said.
The potential tax income from the declared cash and potential growth such money could help stimulate made it a pragmatic move by the conservatives, which have previously protested the idea, the editorial added.
PM Mariano Rajoy has expressed his opposition to raising taxes, especially those aimed at the consumer such as value added tax, but if the measures announced on Friday fail to deflate the deficit, hikes could be unavoidable.
The economy is expected to shrink by as much as 2.7% this year and could find little to spark growth if the government is forced to raise taxes to meet this years 5.3% deficit goal and the target of 3% in 2013.
Rajoy was wrong to push Brussels for a loosening of the original deficit goal of 4.4% of GDP for this year and should have asked instead for a 2 year extension of 2013 target, an editorial in the left-leaning El Pais wrote.
"It's most likely that during this year, the government will have to raise taxes again ... the recessive phase of the economy will make this difficult. There are strategies to emerge from recession. All of them risky and require a strong message of tax hikes. None of them appeared yesterday," El Pais said.
The euro's zone's periphery countries, which suffer large deficits, high debt levels and low growth, are under EU pressure to reform their economies to boost confidence in the region's growth prospects, battered by the crisis.
"Portugal and Spain are in a delicate situation ... A lot of things need to be done simultaneosuly and in the immediate term this will have a recessionary impact," chief economist at the Organisation for Economic Co-operation and Development Pier Carlo Padoan said on Saturday in Cernobbio, Italy.
"It is necessary to ensure that in the next few quarters, which will be difficult for these countries, the situation remains under control."
Spain's economy has barely grown in four years since the burst of a decade-old property bubble and while some economists believe it is heading for a Japan-style lost decade, others were more optimistic.
"Next year's (deficit) will depend on the economy. If it recovers, tax revenue will increase and that will help ... I believe an economy like Spain's, which is based on small and medium companies, cannot stay paralysed for ever," said Jose Ramon Pin, professor at Spanish business school IESE.