Bankia 'Can meet capital goal alone'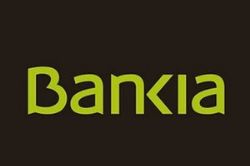 Spain's Bankia plans to tell the central bank that it can meet requirements for provisions against real estate losses without public money or merging with another entity, a source familiar with the matter said.
Last Friday was the deadline for lenders to tell the Bank of Spain how they planned to cover losses.
Banks also have until May 31 to say if they will need to merge with other entities under a reform presented two months ago to clean up the banking sector already hurting from a property crash.
"Bankia will present a plan to remain alone and without any public money," one source said. In total, the bank must find €5.07 billion by the end of 2012.
Spanish banks could be hit with a fresh wave of loan defaults as the economy sinks into recession and the government may have to find more money or ask Europe for help in filling the funding gap.
Loan defaults have reached their highest level in 18 years, moving the focus beyond exposure to the real estate crash to banks' entire €1.8 trillion euro loan book.
Bankia, the result of a merger between seven regional banks and considered important enough to the financial system that could drag down other lenders if it got into trouble, is facing close scrutiny.
The bank, which has already received €4.5 billion in public money through an earlier reform, has said it needs to write down losses of €3.4 billion euros on real estate.
It is already half way to finding the required €5.07 billion, as it has retained earnings from 2011, sold assets and carried out debt operations, securitisation and exchange of preference shares for a total value of around €2.4 billion since January.