Half of all 'Historic Memory' citizenship applications approved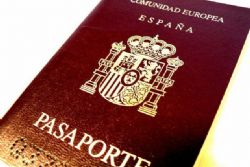 Recent information has been made available by the Department of Foreign Affair and Cooperation, with regards to the application for Spanish Citizenship through the 'Ley de Memoria Histórica' (Law of Historic Memory).
The law, which was approved in late 2007, gave a three year period - which ended in December last year - whereby applicants who met certain criteria could apply for Spanish citizenship.
Non-Spanish citizens whose parents or grandparents fled the Franco regime in Spain for political reason between July 18, 1936, and Dec 31, 1955, or those who had renounced their Spanish Citizenship , were able to apply to become Spanish citizens once more.
A total of 503,439 people, most of them in Latin America, made such an application at Spain's 183 foreign consulates, of which 241'763 have already been approved.
94.8% of all applications - 477'462 in total - were made from Latin American countries.
92.3% of all applicants (464,858) were the children of those who fled Spain, while just 6.3% of applicants (32,141) were the grandchildren.
It is estimated that once the process has been completed, Spain will have granted citizenship to 400'000 applicants.
The government in Madrid has already issued 164,509 passports to people who requested them once they had been granted citizenship.
This news follows a report issued in October of 2011 by the National Institute of Statistics (INE), which revealled how the population of Spain was falling year on year , and estimated to be as much as 1 Million lower by 2020.