Today's data measures affects of labour reform law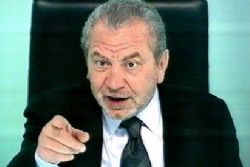 Figures released by the Ministry of Employment earlier today were much anticipated by analysts in order to determine what effect, if any, there would be on figures following the contraversial labour reforms of February 12th.
Statistics revealled that March saw a further 38'769 people join the ranks of unemployed, bringing the total to 4,750,867, however the offices of Social Security also found that there were a total of 5,419 new contributors into the system. This figure represents the first 'real' growth since July 2011 and would indicate that the reforms have therfore been effective.
It is hoped that this 'growth' will continue and allow the country to return to the benchmark of 16.9 million employed residents, which was lost in February.
The recent changes also meant that the ratio of those in work to those over retirement age fell from 2.47 in March to 2.45 in February.