Just 21pct of Autonomo workers pay 'unemployment surcharge'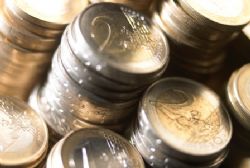 Self-employed (Autonomo) workers in Spain must currently pay a minimum of €253.36 per month in social security.
A 2.2% voluntary surcharge may then be made if the worker then wishes to cover himself for payments in the event of his activities ceasing.
The cost of operating as an Autonomo worker has long been criticised by many who can not afford the 2.2% voluntary payment, and this is demonstrated in recent figures released by the Ministry of Employment, who have shown how just 641'133 self-employed people pay this, which represents 21% of the total.
However, according to information provided yesterday by the Union of Professionals and Self-Employed (UPTA), who are affiliated to the UGT, this figure is "low", but the figures still represent an actual growth in numbers of over 100'000 in the last 12 months.
November of 2011 was the first month where workers were able to start making this contribution, and must have made 12 months payment before any claim - with 2 months being the minimum - can be made.
The Minister for Employment, Fatima Banez, announced yesterday that the State Budget for 2012 includes an allocation of €3,806 million for such payments that meet the agreed criteria, representing an increase of around €1,000 million, or 35.6% on 2011.