AENA to increase airport charges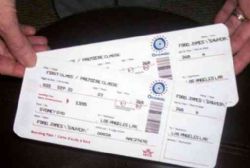 AENA's debt for their entire network of Spanish airports now stands at over €14,000 million euros, and has prompted the Government to implement an avergae increase of 18.9% to airlines wishing to use their services. However, this increase willl be offset by reductions in other areas, and as such the average increase to airlines will stand at 10.2%.
The Government is justifying this increase due to charges at Spanish airports being on average 34% cheaper than their European counterparts, however, industry insiders have commented how the real reason is due to the fact that AENA is currently only covering 63.5% of it's overheads.
Whilst it is expected that these costs will undoubtedly be passed on to the consumer, the Government maintained that the airlines balance the cost of tickets depending upon each induvidual route and it's distance and popularity etc... and as such the true cost to each passenger could be as little as just 80 cents per journey, or €1.60 per ticket.
During 2011 the average passenger contributed €24.87 for entry and arrival to an AENA airport, which represents some 2.6% of the total cost of an average package holiday.
AENA maintain that an average €1.60 increase on the cost of a package holiday is unlikely to have any effect on tourism, however it is unlikely that the airlines will allow the opportunity to increase ticket prices - yet blame somebody else - pass them by.