Spain Infrastructure budget slashed by 40pct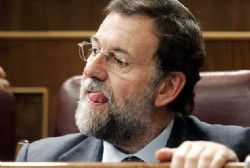 The PSOE spokesman in Congress, Rafael Simancas, yesterday told the house that aside from the "excesses" spent at Castellón airport, investment on the country's infrastructure should not be viewed as wastage, as it would help to make Spain more competetive.
Simancas was responding to the Prime Minister's comments to the press that now was not the time to be investing in airports, highways and train networks, thereby justifying the almost 40% cut in investment following Friday's budget.
The Deputy accused Rajoy of confusing the excessive waste seen at Castellon airport with being typical of all infrastrcuture projects across the country.