Ministry of Finance approves customs area at Corvera airport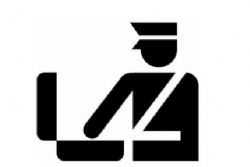 The Ministry of Finance and Public Administration has finally authorized the establishment of a customs area at Corvera International Airport.
The news came hours after a number of Spanish newspapers reported how it was increasingly unlikely that the airport would become fully operational before summer of 2013 , citing delays in the negotaition process with AENA due to a change in national government, amongst other reasons.
The Minstry holds that the work at the airport has been declared by the state as being of general interest and therefore that the establishment of a customs area meets with international requirements.
This was approved at the request of the Ministry of Public Works together with the Murcia regional planning department.
The new customs area at the airport will report to the Customs and Excise department for the region of Murcia.